On behalf of the country's state-owned telecom company BSNL, an order worth Rs 15,000 crore has been placed on a consortium led by Tata Group's technology company TCS to set up a 4G network across the country.
In the information given to the stock market by TCS, it was said that the TCS-led consortium has been given an advance purchase order by the state-owned telecom company BSNL with a value of more than Rs 15,000 crore. This is about setting up 4G network across the country.
The government telecom company is preparing to launch 4G services in full swing. A few days ago, Minister of State for Communications Devsingh Chauhan had said that the government has given approval for setting up one lakh BSNL 4G sites. Work has already started and various sites have been identified. Let us tell you, the government is working to bring 4G as soon as possible.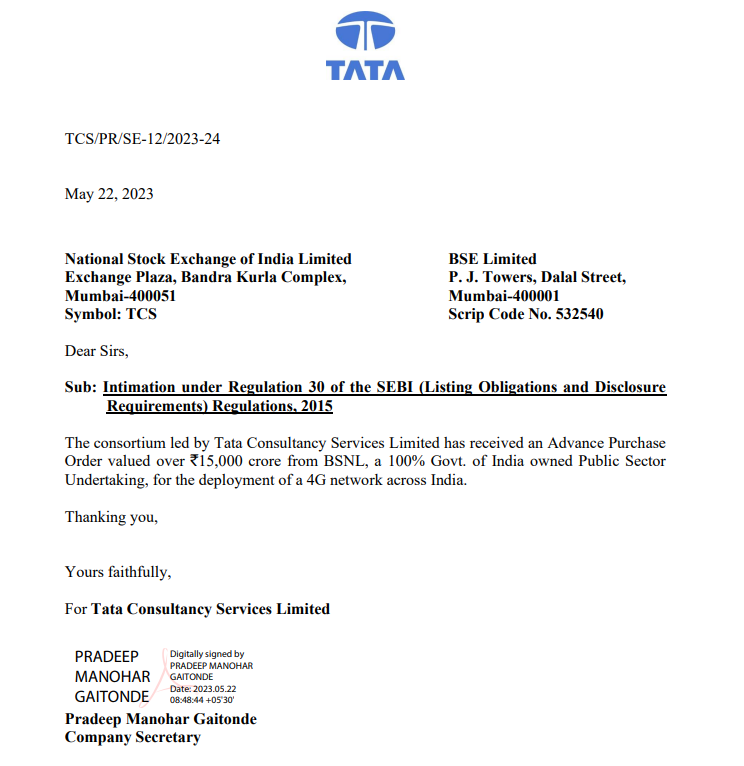 BSNL 4G users have been waiting for a long time. Many reasons are being given behind its delay. Fully indigenous equipment will be used in BSNS's 4G network. This is also one of the main reasons for its late arrival.
BSNL is preparing to invest around Rs 30,000 crore to expand its 4G network. The company aims to double the market share in the next three years. BSNL Chairman and MD Praveen Kumar Purwar said that the company has set a target of increasing its market share by 15 to 20 percent.